Hello and welcome to chemicalfreedad.com! My name is David. This website is dedicated to your health and wellness. I am passionate about organic products and healthy living.
I promise to provide you with valuable information on organic and Non-GMO foods, organic drinks and related categories, all-natural household products, and clean water, as well as healthy diet and fitness advice.
Chemical Free???
By chemical-free, I, of course, mean "a life free of the harsh chemicals" that this world system is infested with. I want to help others keep their families as healthy and pure as they are possibly able.
In reality, minimizing our exposure and ingestion of harsh chemicals is the best we can do since complete avoidance is impossible for most people.
I want to share with others the knowledge I have attained in my health journey so far. We may not be able to eliminate everything bad that the world throws at us but we can do what is in our power to reduce as much as possible.
We can make a reasonable effort to the degree our time and budget allow us. As knowledge and awareness grow, so does supply and demand; enabling and equipping us to have more options and choices to make these healthy alternatives a reality in our lives.
When the demand for organic and non-GMO products is increasing every day, that means they are becoming more affordable for consumers every year!
My Health and Wellness Summary.
I have been into health and wellness for more than twenty years. I will put my thousands of hours of research up against the mainstream-poison-food distributors and shills for big pharma any day.
I became interested in high school but especially passionate after I became a father shortly thereafter. Over the years I have worked out regularly with friends who were certified physical trainers and/or bodybuilders. I studied kickboxing, Jujitsu, and other mixed martial arts. I have also trained with some great fighters during that time.
Physical, mental, and spiritual fitness are some of my many passions. I have learned a lot and grown as a man and father in these areas. I have developed that knowledge and I want to continue to grow my God-given strengths and abilities. I really want to share what I have learned with others so they can be healthy and happy.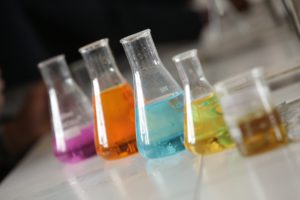 I started my adult life eating pretty much anything and everything to either bulk up or sculpt my body, depending on my regiment at the time. I would eat one way and prepare food much more intentionally for my daughter.
I went from assuming low fat, fat-free, low sugar, sugar-free labels meant they were good for my child and me to eat (most of those are complete garbage!)
—to the realization that in most cases that meant those foods were much less healthy because of the additives and/or manipulation of many ingredients.
Then I was on to the "All Natural" phase and then to non-GMO ingredients after learning about "Franken-foods"!  Then from strictly NON-GMO to the best place to be and where I try to stay, which is organic (which is always non-GMO) whenever and wherever possible!
My Main Goal For This Site.
From my content and recommendations, I want to help people gain knowledge and receive encouragement for protecting their families by eliminating some things and limiting the intake of harsh chemicals in their homes and bodies.
I want to help people learn what is not good to put in or on our bodies, not good to use in our homes period, and safe alternatives of which we can replace them all. As well as foods, drinks, and other products to avoid or seek out.
I want to help people with all different levels of income to at the very least, improve what they are allowing into their families' bodies and homes!
Some organic and natural products are better than none. I want to help people do what they can afford without feeling guilty or overwhelmed for not being able to go "completely organic". That is okay!
As my website grows I hope your health knowledge and trust for me grow as well.
Sincerely,
David Leierer