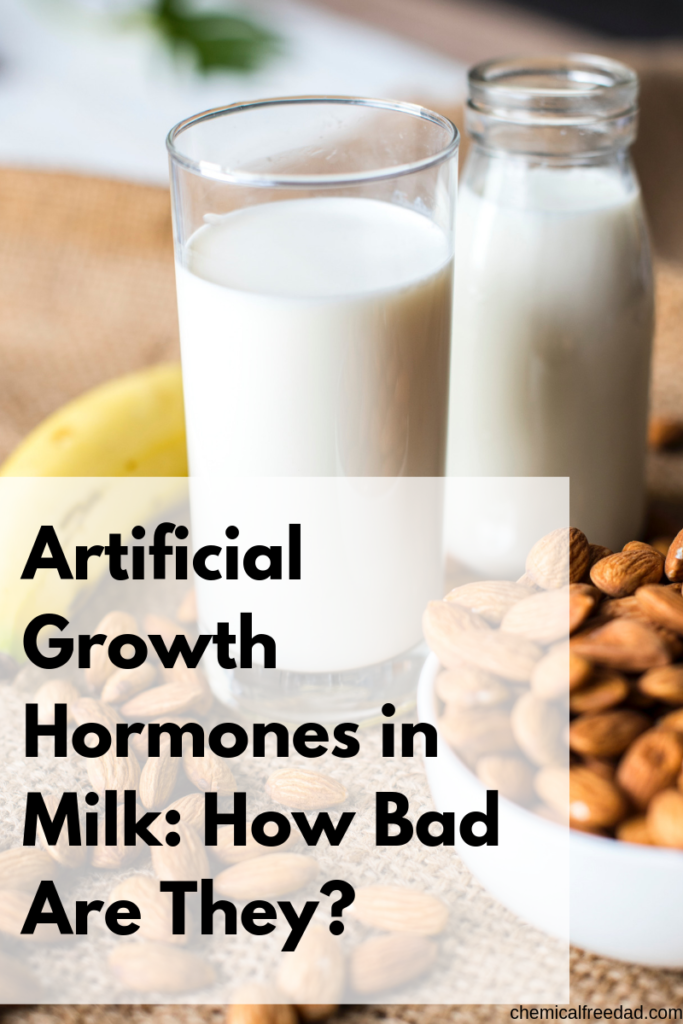 If you were to walk into an American supermarket right now and pick up the first jug of milk you see, the odds are that it would be saturated with artificial growth hormones. The use of artificial growth hormones in milk is widespread. Are they okay to drink or are they a hazard to your health?
What exactly are artificial growth hormones?
There are many different combinations of hormones that may be present in your dairy. These hormones include recombinant bovine growth hormone and bovine somatotropin. They also may include steroid hormones such as estrogen, progesterone, testosterone, and man-made steroids.
The artificial growth hormone most commonly used in dairy cows is called Recombinant Bovine Growth Hormone (rBGH). This is a man-made, genetically modified version of Bovine Growth Hormone (BGH), also referred to as Bovine Somatotropin (BST), which is naturally occurring in cattle.  
Monsanto developed the genetically modified rBGH in order to artificially force higher milk production in dairy cows. Despite public outcry against rBGH, The FDA approved the use of rBGH in 1993 in the United States. Monsanto sold the rights to rBGH to the company Elanco in 2008, and the trade name of rBGH is Posilac®. rBGH is banned in Canada, the EU, and many other countries, but it is widely used in the United States.
How do artificial growth hormones affect cows?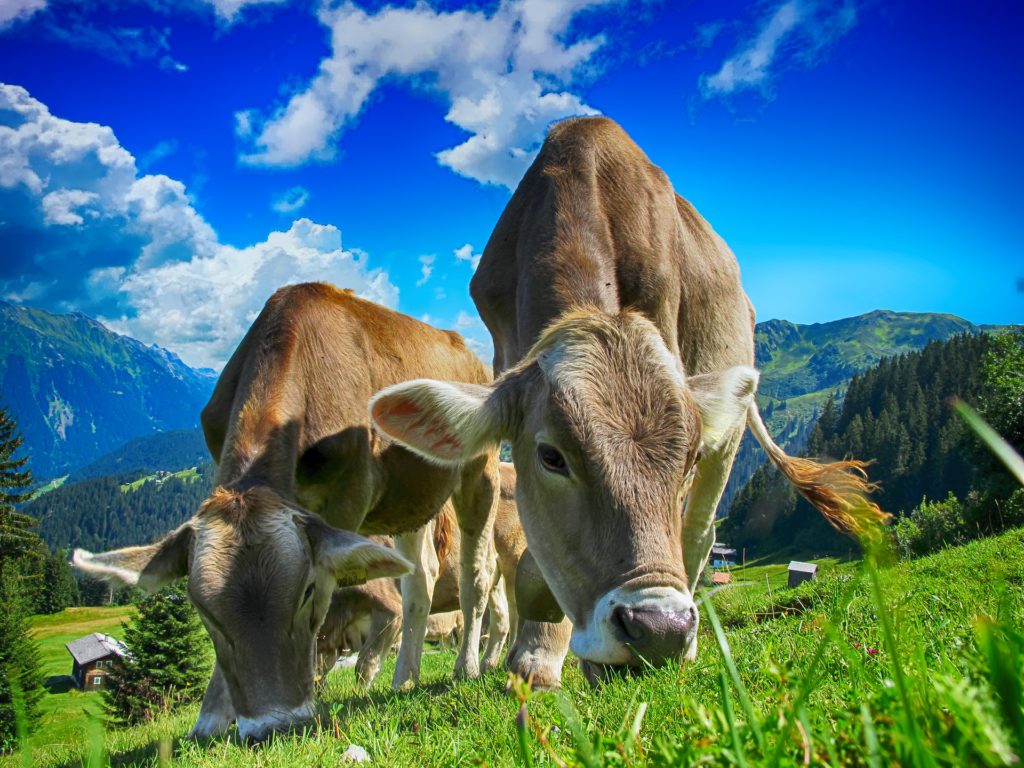 Although the FDA approves the use of rBGH in the United States, it is fully aware of the harm it causes dairy cows. Some of the health conditions that rBGH plagues dairy cows include reduced pregnancy rates and increased incidence of retained placentas during birth.
They also cause an increased incidence of heat stress, increased incidence of enlarged hocks and lesions, increased numbers of foot disorders, increased incidence of digestive disorders, reductions in hemoglobin values, and increased rates of clinical mastitis and subclinical mastitis. These are only the adverse effects that the FDA admits to. Farmers following the approval of rBGH reported increases in miscarriages, lowered immune function, birth defects, and lameness in their cattle.
One of the most painful effects on cows is the higher rate of mastitis. Mastitis is a painful bacterial infection of the udders that are often treated with large amounts of antibiotics that are absorbed into the milk. The Canadian Veterinary Medical Association found that rBGH increased the risk of clinical mastitis by a whopping 25 percent.
Most dairy cows are not given a break from being milked even when afflicted with mastitis, despite the extreme pain it causes. When milked, the milk often contains not only artificial growth hormones and antibiotics but also pus from the cow's infected mastitis. All in all, the use of rBGH places milk production as a higher priority than the well-being of the animals making the milk.
How do artificial hormones in milk affect you?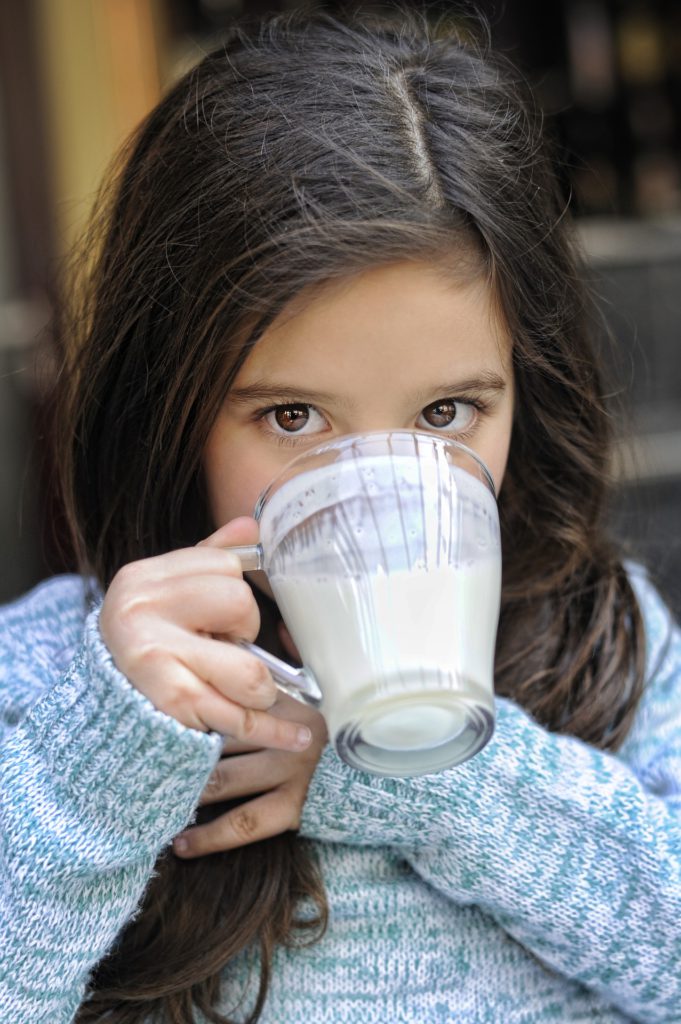 Cancerous Tumors
The first and most concerning effect of the use of rBGH in dairy farming is the heightened levels of IGF-1 in the milk produced. IGF-1, short for insulin growth factor-1, is a hormone that, in normal cases, helps certain types of cells to grow.
Studies have shown that adults who drink milk, especially milk from cows treated with rBGH, have about 10% higher amounts of IGF-1 in their blood than others who drink little to no milk.
To take this a step further, early studies from the American Cancer Society have found that even slightly increased IGF-1 levels can influence the development of certain tumors. These studies also found a potential link between levels of IGF-1 in the blood and the development of breast, prostate, and other cancers.
Antibiotic-Resistant Bacteria
Due to the use of rBGH leading to increased levels of mastitis, an infection of the udders, cows who are treated with rBGH are often also treated with antibiotics. This heavy use of antibiotics contributes to the increase in antibiotic-resistant bacteria — antibiotic-resistant bacteria that may end up in the milk you drink.
After they leave the milk, these bacteria could end up in the soil, water, and even people. Antibiotic resistance in humans is a major health problem, and it is important to do what we can to prevent the overuse of antibiotics because of this.
A Couple, Smaller Effects
Although these last few ways that drinking milk treated with rBGH may affect you are smaller than an increased risk of cancer and the formation of antibiotic-resistant bacteria, they are still important things to keep in mind. First, the use of rBGH in dairy production increases the concentration of long-chain fatty acids in the milk.
Long-chain fatty acids may increase inflammation, especially in high amounts. Secondly, rBGH reduces the amount of casein content in the milk. Casein is a dairy protein that has been shown to promote healthy muscle growth and weight loss in humans.
What can you do?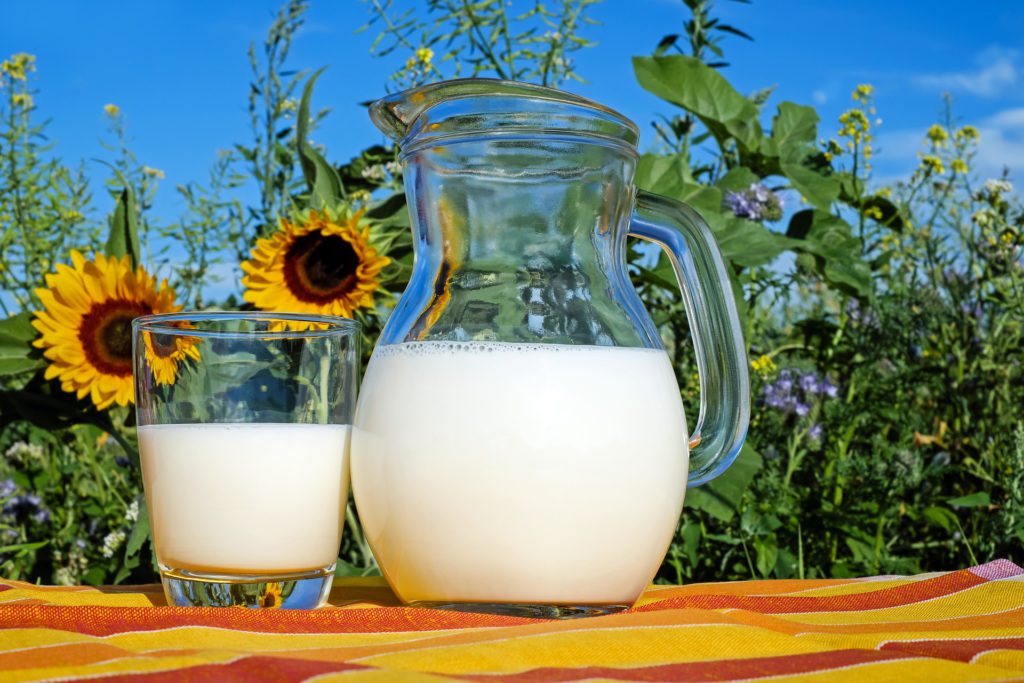 The one, sure-fire way to avoid consuming rBGH milk is by always purchasing certified organic milk and other organic dairy products. According to the USDA, "The USDA organic seal verifies that producers met animal health and welfare standards, did not use antibiotics or growth hormones, used 100% organic feed, and provided animals with access to the outdoors."
So, when purchasing organically certified dairy, you are not only ensuring there was no usage of artificial hormones, but you are also ensuring the cows producing your dairy were treated well and had access to nature.
Besides purchasing only certified organic, imported dairy from Europe is also safe from rBGH because added growth hormones are illegal to use there.
Lastly, many brands merely claim their products contain no added growth hormones — and, while some of these claims may be true, they are not required by the USDA to be verified. The only way to be 100% sure that no hormones were added is to buy USDA certified organic dairy or to purchase imported products from Europe.
Eating organic or not is up to each family, particularly the members paying for and/or preparing the food. If you are new to eating chemical-free, or if you are overwhelmed, or if you are on a tight budget, start small. My advice to you and whoever makes or helps make those kinds of decisions, baby steps.
Try eating and drinking organic dairy before expanding to organic food altogether. Unless you can afford it, then, of course, go all organic. And remember that certified organic is always non-GMO. Shop around and take your time!
We get our organic milk and sandwich cheese from Aldi. We buy our organic block cheddar from Wallmart. We buy sour cream and cottage cheese from Natural Grocers or Wholefoods. That is the bulk of our dairy. Those stores, Green Acres Market, Kroger (Dillions), and Trader Joes all have plenty of organic items to cho.se from, not just Dairy!
I hope this article helps you!
David
FYI: As a consumer, you are the top of the food chain. The purchases that you make, and the brands you support, shape the path of future legislation surrounding the ethics and health risks regarding the use of added hormones in dairy.